What Is a Duns Number?
To Quote their official site, which you can visit to read more about this here ;

"The Dun & Bradstreet D‑U‑N‑S Number is a unique nine-digit identifier for businesses.
This number is assigned once our patented identity resolution process,
part of our DUNSRight methodology, identifies a company as being unique from any other in the Dun & Bradstreet Data Cloud.

The D‑U‑N‑S Number is used as the starting point for any company's Live Business Identity,
the most comprehensive and continually updated view of any company in the Data Cloud."

A Tech's Duns Number
532394018
What's this number good for?
Well you can call DNB and ask them if we have a bad record.

Bit of a spolier alert though, We don't.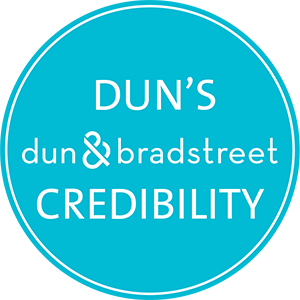 Currently our team count stands at around a 100 extremely talented freelancers that are assembled into assertive goal-driven project-oriented, dynamic teams.
Let us know if you have any questions here .